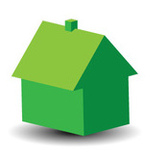 "Phil provided exceptional service. In this fast pace and stressful market Phil didn't miss a beat. Being so quick to jump to our needs as soon as we needed, I am more than pleased to have bought our first home through Phil. He really takes care of it all!
" Doug P., Nova Scotia
---
"Buying a home in todays market is extremely stressful. Acting fast is imperative and having Phil as a realtor, we were able to act fast as he was always quick to respond and to get in touch with sellers, getting us into homes as soon as possible. He was supportive and always stayed positive. I would recommend Phil for new home buyers because of his positivity, punctuality and drive." Thanks Phil" Brae G., Nova Scotia
---
"I was absolutely amazed at the professional service you provided from the start! From the first Zoom call to the purchase of my new home was exceptional. I would highly recommend you to anyone that needs one of the best real estate agents out there. You went out of your way to accommodate the challenges of our demographic searching from one province to another. Phil was "on it" from the start!!!! Great job!! My needs were time sensitive and Phil came through during the final hours !!!!  Congratulations to Keller Williams for enlisting such an individual to their team WELL DONE!!!! Sincerely," Gregory B. – A new resident of Nova Scotia
---
"No challenge is big enough for Phil, he will get it done. You can tell he loves what he does. His passion shines through. He is extremely thorough and professional in every way. He has a wonderful sense of humour that will serve him well. We got lucky to have found Phil and would highly recommend him for your house hunting needs. Warm Regards," Kimberly, Ontario
---
"As out of province buyers, Phil's attention to detail was an asset and gave us the confidence to purchase a home through virtual showings. He went above and beyond in all aspects of our home search. With Phil's support we were able to purchase a home that we love for under asking in a very competitive market. Overall, It was a wonderful experience. We would highly recommend working with Phil as he is very personable, trustworthy, knowledgeable and thorough." Vince & Terri, Ontario
---
"Phil has been great to work with as previously stated. As a first time home buyer the process is a little daunting even though I  have great support. Add to that buying out of province it can get a little more confusing. Phil is great at answering all questions and sends links for me to look at myself.  Further to that when I send a home I think is interesting he sends all pertinent information,  different types of things to check for, red flags on the listing, info on heritage homes etc. he allows me to come to my own conclusions about the property. On the odd occasion he has said a property looks good but doesn't try to influence me either way. That being said when I reject one and give my reasons he will agree with me. I appreciate the fact that I  am  getting enough information to make good decisions.  I have complete faith in him. If he were to say this was is no good  I would be fine, however good or bad he sends the info.
Finally my sister asked me to ask him to set us up with an agent out of town so he wouldn't have to travel 2 hours. His response was if you are flying from Ontario the least I can do is drive you. Sadly the realtors in Ontario are not as flexible. I realize that I  don't have the biggest budget, but Phil is treating me like I have a million.
I am extremely happy and confident working with him and am looking forward to meeting him on the 29th. If this is how all the people are in Nova Scotia I  can't wait to move!" Brenda G. Ontario
---
Working with Philip has been a pleasure. He is knowledgeable, understanding and patient. Purchasing a house when living in another province can be very stressful, but he helped us through each step, from search to purchase to home inspection to taking possession. Super patient when we changed mid stream to a different type of house we wanted and immediately started a new search for us. He helped find the perfect house that met exactly what we wanted and needed. I would highly recommend Philip to help anyone with their house search and purchase. Phyllis and Gary D.
---
Best team to work with.  Made the whole process simple and stress free.  As a first time home buyer I was clueless where to start.  Philip went over and beyond to get my family and I the perfect home.   Philip was EXTREMELY quick to respond to any and all the questions we had.  As the market right now is competitive I was a little worried. If it were not for Philip being on the ball we would have never got a home.  Thanks again Philip.   There's no question in my mind of who I'm going to get to work with next time we are looking to sell and buy.  I can't recommend this team enough.  If you want your dream home you need them on your side. Neil and Kim S. (Nova Scotia)
---
First off you are very personable, provide excellent service, you take into consideration the clients needs and you make yourself available at any time, respond promptly to any inquiries that I put forward.  I was very thankful to have had you for my realtor and you have provided a wonderful experience Thank you, you have made the process a smooth one. Debra M. (British Columbia)
---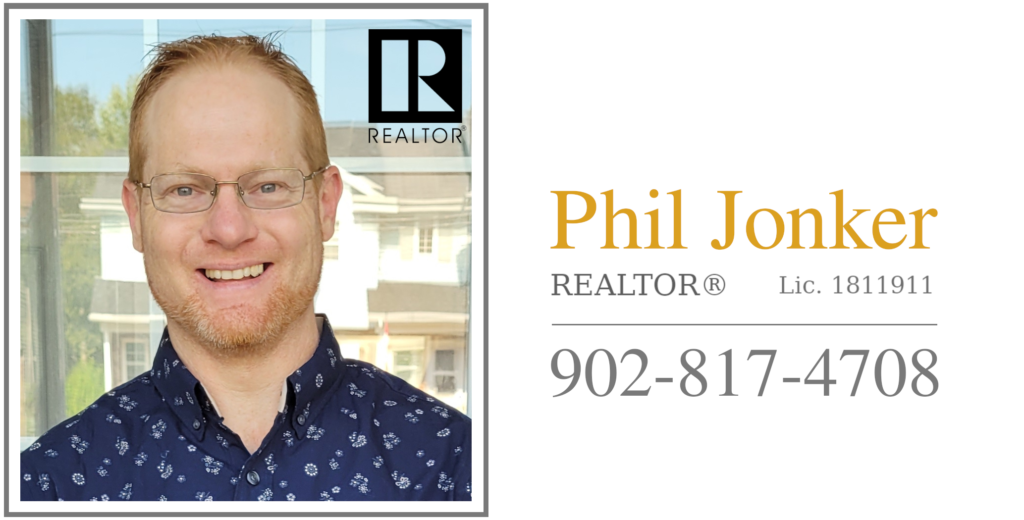 222 Waterfront Drive
Suite 106 Bedford NS
Tel: 902-817-4708